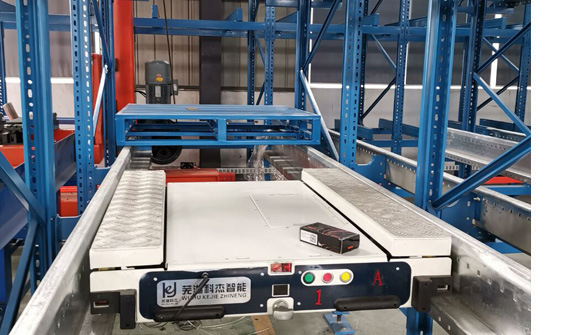 Wuhu Kejie Intelligent Storage Equipemnt Manufacture Co.,LTD.
Our company is located in the Wuhu Fanchang economic development zone. It is an enterprise dedicated to providing intelligent warehousing logistics equipment solutions, product design stacking system, transportation system, sorting system, robot palletizing system and computer information management system, automation equipment control and other products production and manufacturing software development. In order to meet the needs of the customers in different industries, Wuhu Ke Jie is not only to stop the production and manufacture of the products, but also a set of service processes, which are designed, manufactured, software development, installation and debugging, and after-sales maintenance for the customers. This year, we are expected to invest in 2 hundred million new projects in Fanchang and 2000 sets of new intelligent storage equipment production line. The project covers an area of 30 mu, with a total building area of 11500 square meters, further enhancing the production and manufacturing capacity of the enterprise, and accelerating the development strategy of the company.
company has a team of more than 120 people, including more than 90 core R & D team, more than 75% of undergraduate and above education, and more than 50% professional and technical professionals with more than 5 years' experience in intelligent factory integration and similar industries for more than 5 years. At present, there are more than 30 authorized patents and 6 software copyrights, including more than 100 sets of annual stacker, more than 80 shuttle cars, more than 50 AGV cars, more than 30 cars of SDV cars, and about 300000 shelves. At present, we have mature talents and core technologies in mechanical design, electronic control programming and software debugging.

---

At present, it has more than 1200 square meters of office space and more than 3000 flat assembly shops, with R & D bases in both Nantong and Nanjing. Customers are involved in cable industry, agriculture, tobacco, new energy, biopharmaceutical, chemical and other industries, with typical customer cases such as Chinese agricultural holdings, Chinese tobacco, Chinese car, Geely Automobile, Bikang pharmaceutical and national grid.In August 2015, the new manufacturing base was built and put into operation in Yanliang National Aeronautical High-tech Industrial Development Zone in Xi'an. It was equipped with more than 170 sets of advanced manufacturing equipment and testing equipment, which provided a powerful guarantee for the research and development of Huajiang's core equipment technology.

Besides having AGV, RGV, stacker, transmission line and many other fist products, Kor has developed a series of software products such as storage management system (WMS), equipment control system (WCS), information physical system (CPS) and so on. It has realized the whole process of automation, datalization and intellectualization from the traditional production shop. Type and upgrade.
As an emerging business, the company will speed up its business layout and continue to land. Business industry covers cold chain, clothing professional market, auto distribution professional market, cross-border e-commerce and so on. In order to ensure the steady progress of operation service, the business model establishes light asset operation company for direct investment and joint venture direct customers. On the one hand, it obtains service revenue, on the other hand, it drives the sales and integration technology of the company's automation integrated service. The promotion.